THE HIGHEST EXPERIENCE IN SOUTH AMERICA
The Sky Costanera Viewpoint is a unique space in Latin America, where you can enjoy the Andes Mountains and iconic places in Santiago de Chile from a completely new perspective.
Come, climb to the top with us! Sky Costanera is open 7 days a week, 365 days a year. With our elevators, in less than a minute you will be at the highest point in Latin America.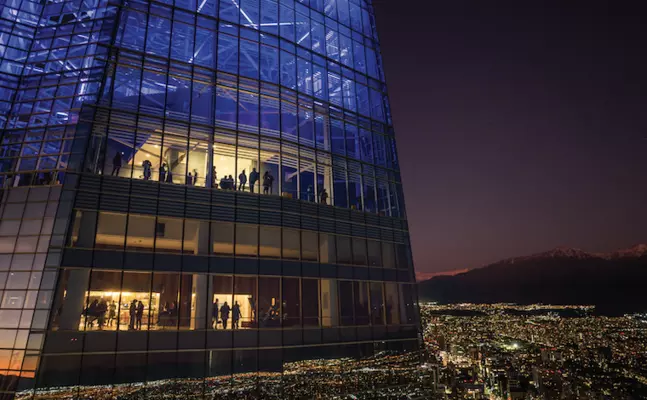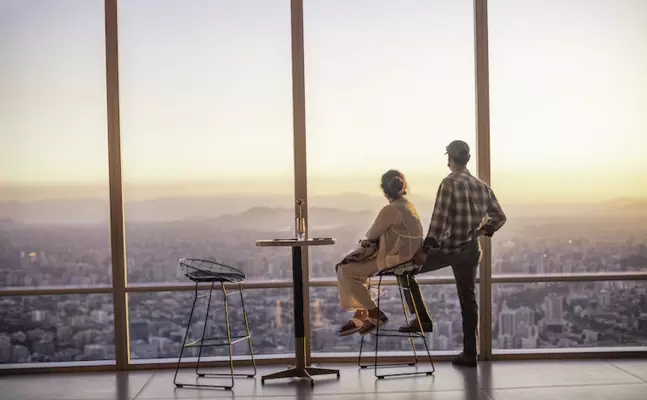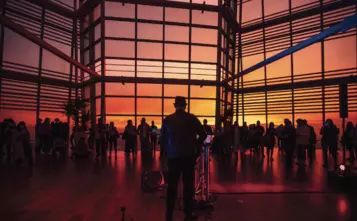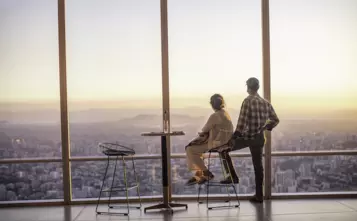 Schedules
Monday to Sunday from 10:00 a.m. to 22:00 p.m., Holidays, hours may vary, check them in our RRSS
*Last elevator up 21:00 p.m. Last elevator down at 22:00 p.m.
See rates
Climate
We invite you to check the weather before planning your visit to the Sky Costanera viewpoint.
Watch the weather
BE PART OF AN UNFORGETTABLE EXPERIENCE AT SKY 300 BAR & COFFEE
Sky 300 Bar & Coffee is a new experience in the most impressive viewpoint in South America. An ideal place to share with the whole family and friends, together with an exclusive menu of signature cocktails, first class gastronomy and a great atmosphere, we are waiting for you from 10:00 a.m. to 10:00 p.m. Get ready to enjoy with us at 300m high!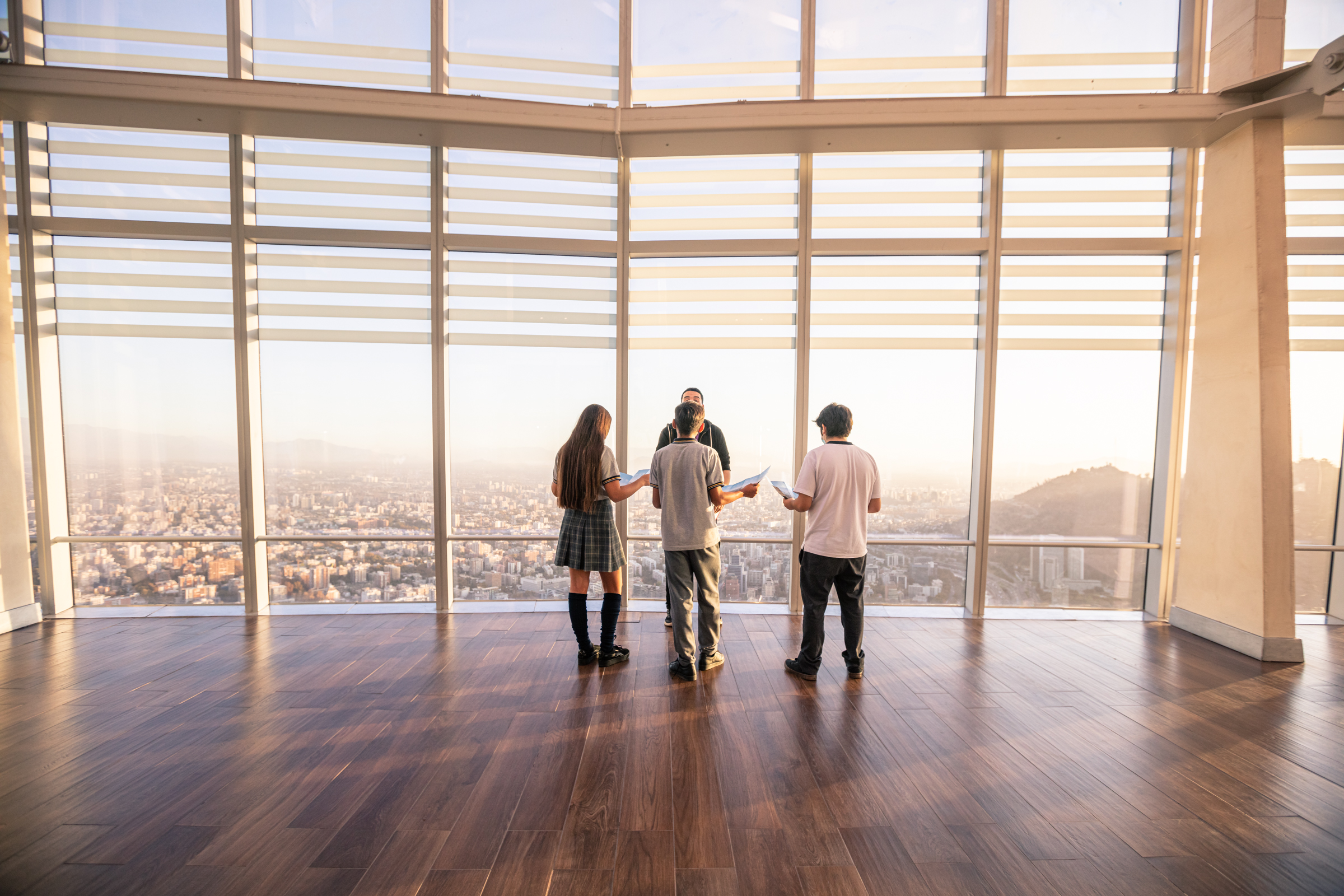 Open air classroom
We invite you to live the unique experience of learning in the open sky at Sky Costanera. A non-traditional and playful learning opportunity at the highest viewpoint in South America, 300 meters high with a 360° view of the city.
Educational visits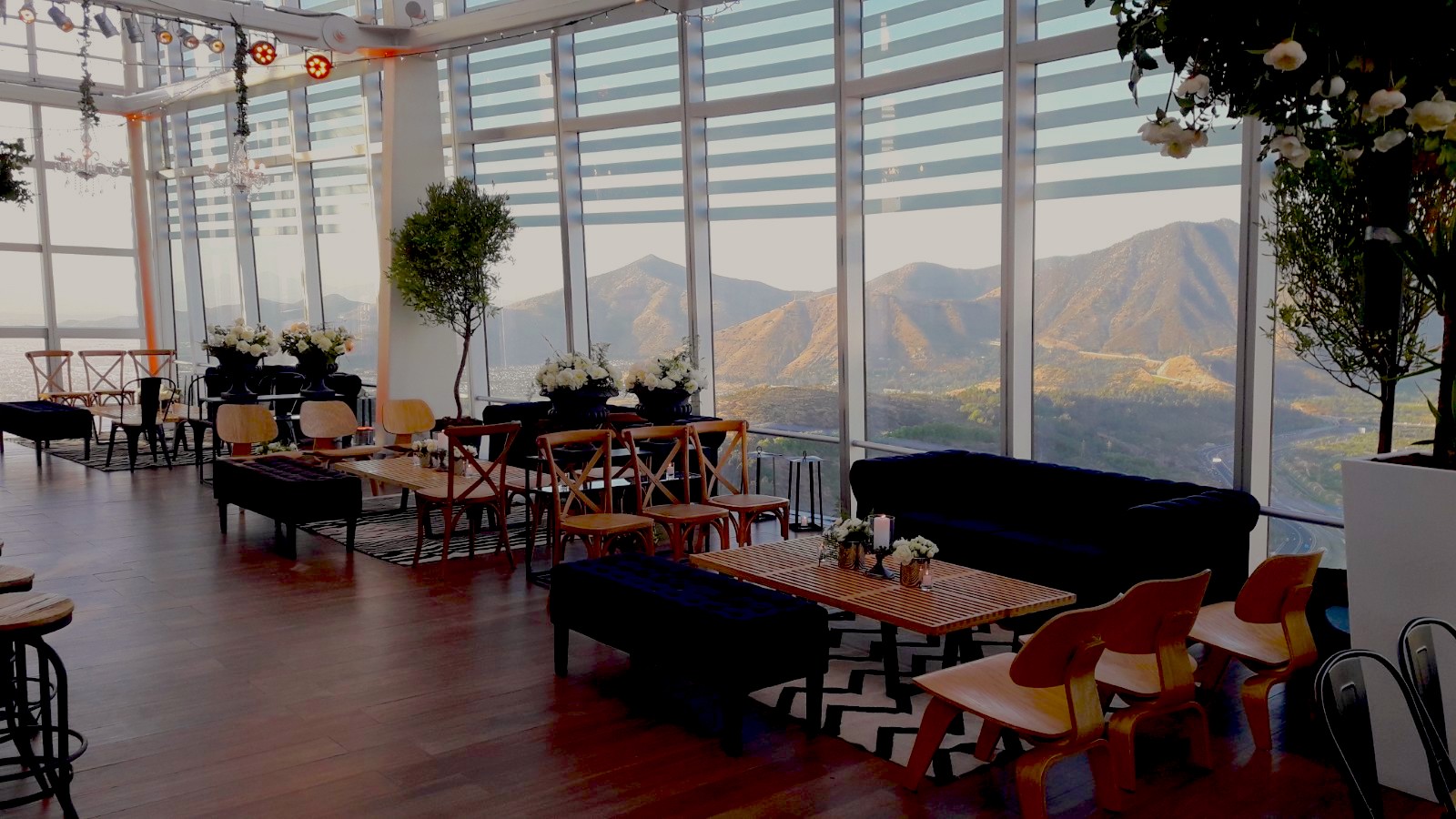 Take your event to the highest
Plan your personal or corporate events with us, generate a unique and memorable experience for all your guests from the top of the city. The Sky Costanera viewpoint has incredible views from 300 meters high. You will be able to find the best location in the city, with unique characteristics of all of Santiago, the best sunsets that will create unforgettable memories for those who visit it.
Events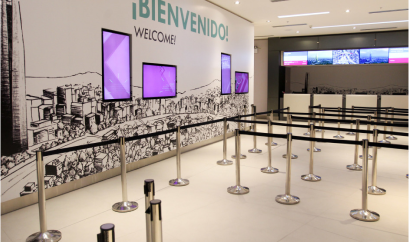 Security
Access to the Mirador complies with strict security protocols to improve your experience during the visit. Here you can check which objects are prohibited at the time of entry:
Prohibited items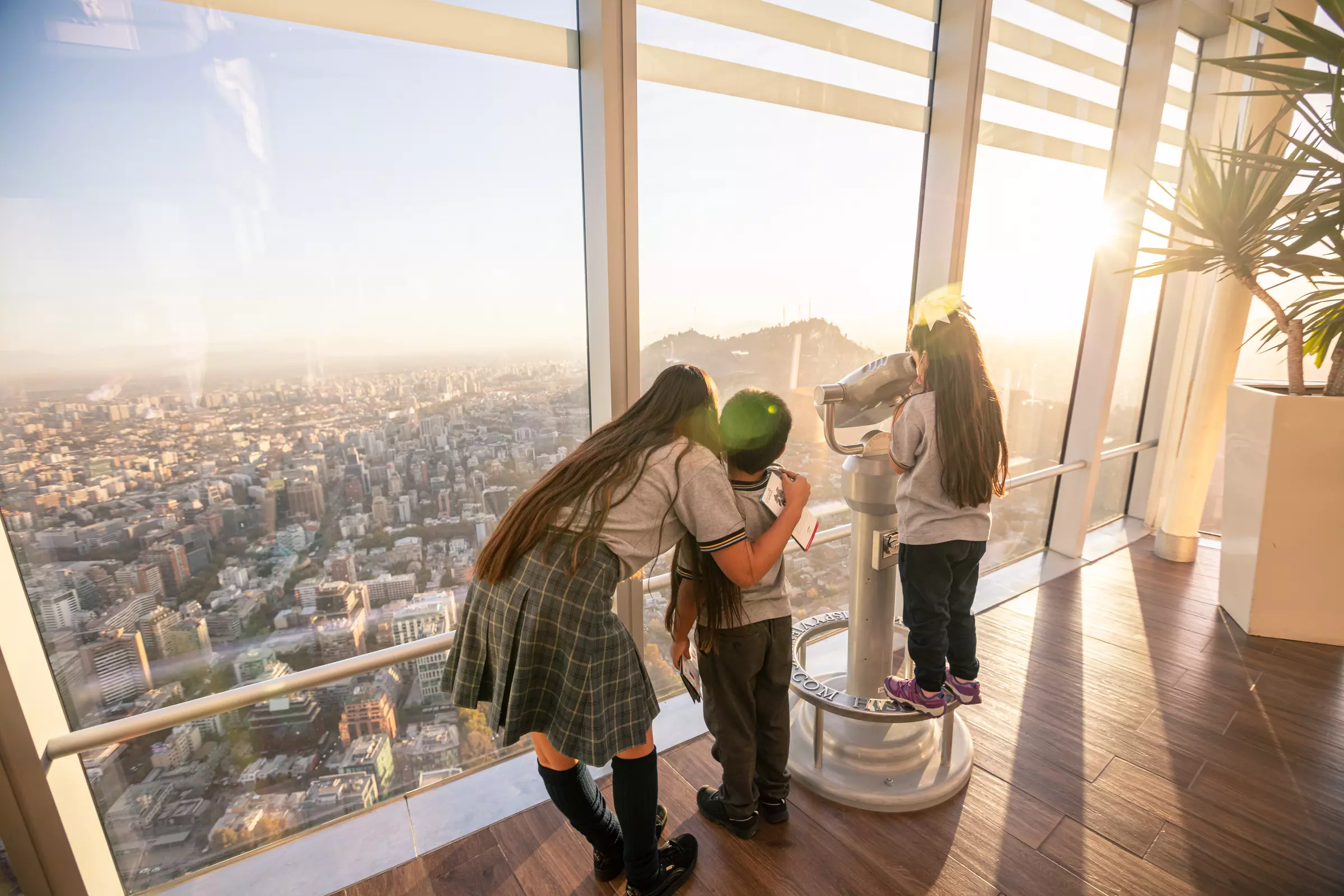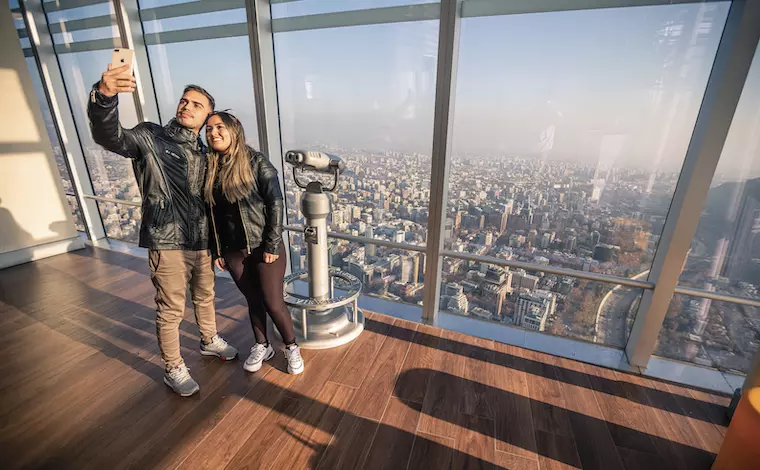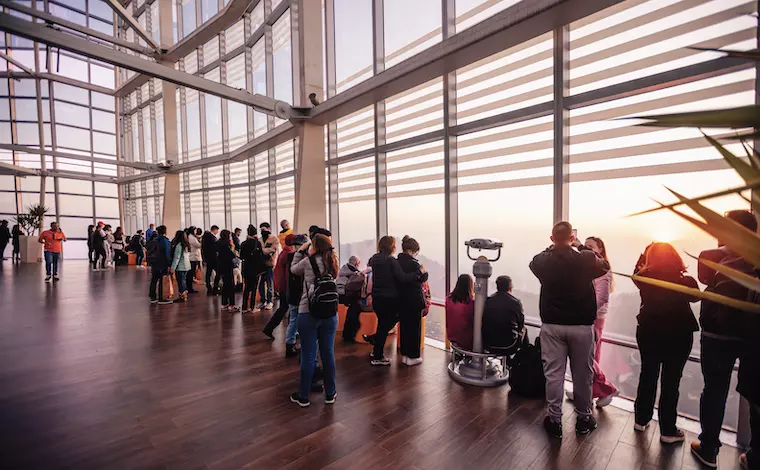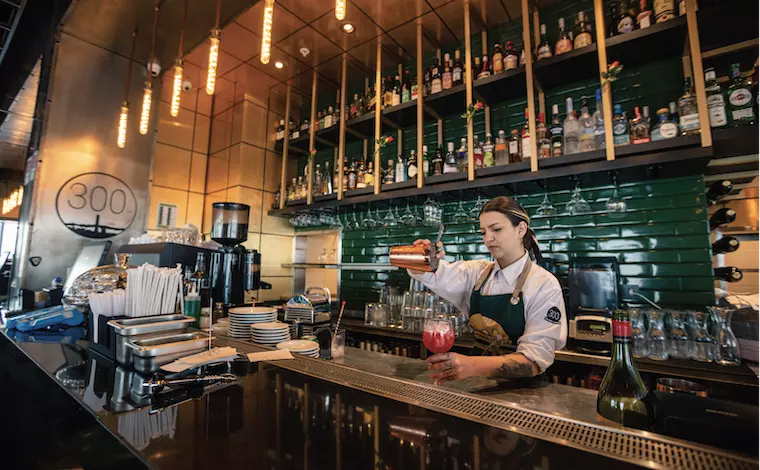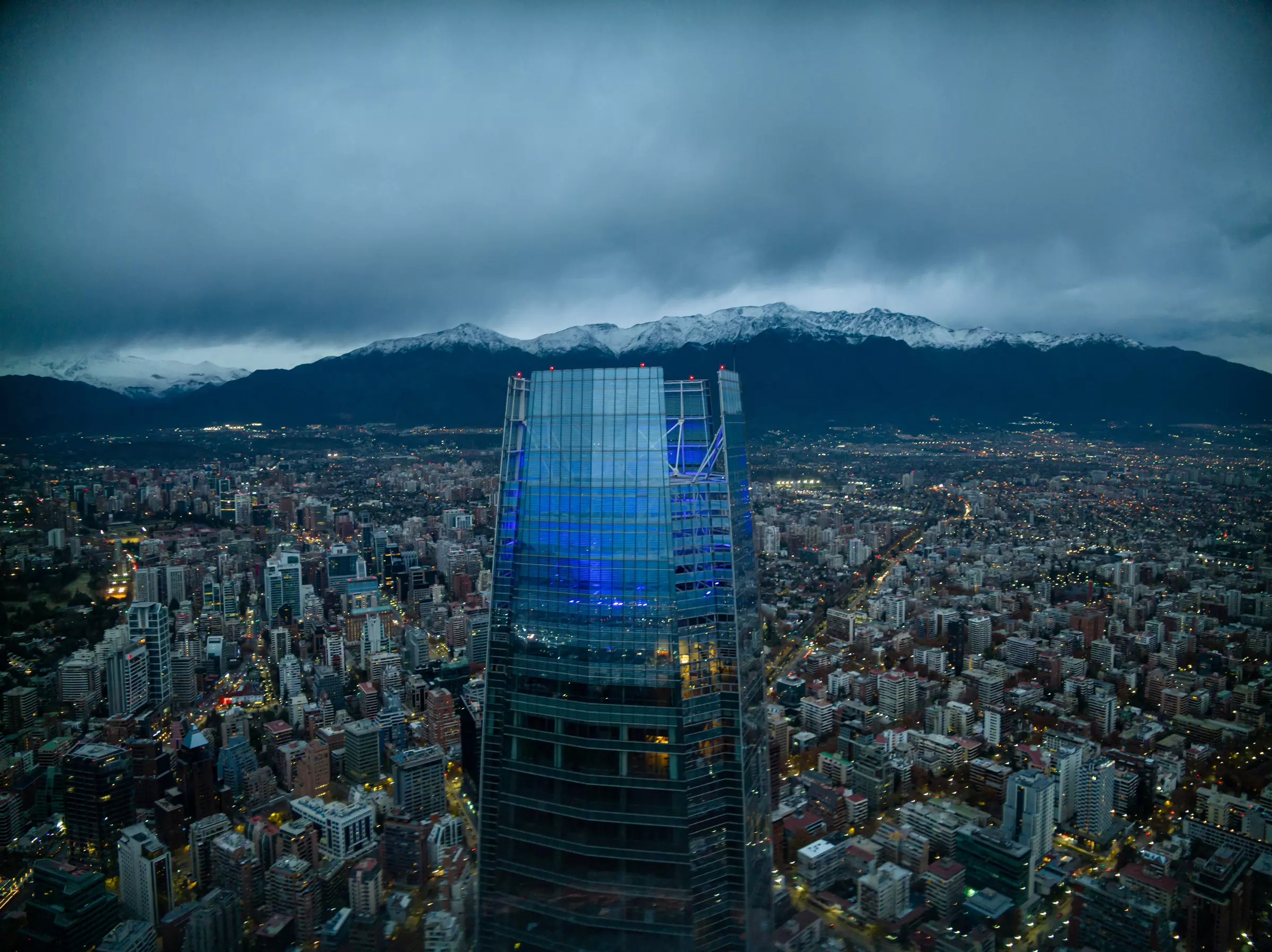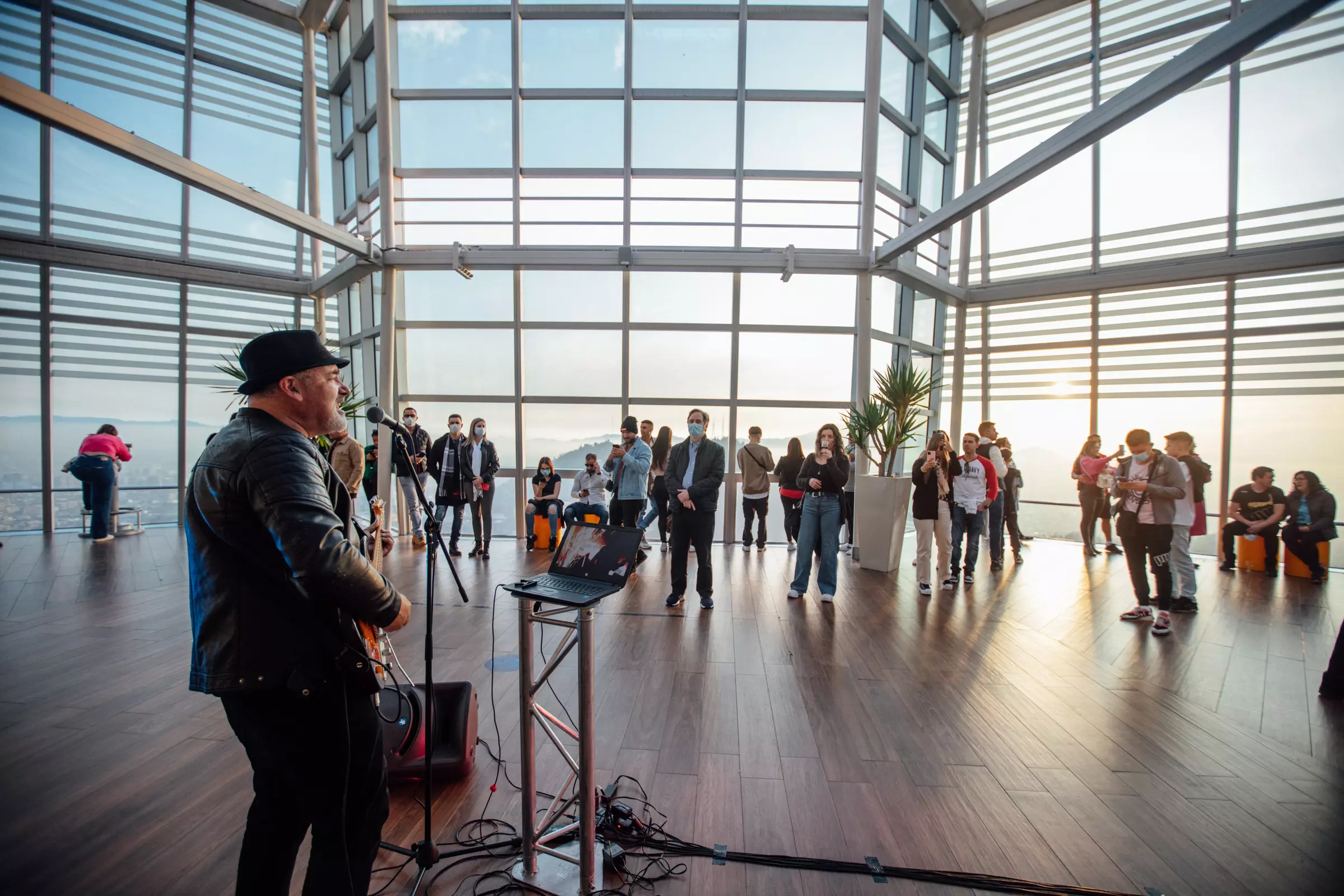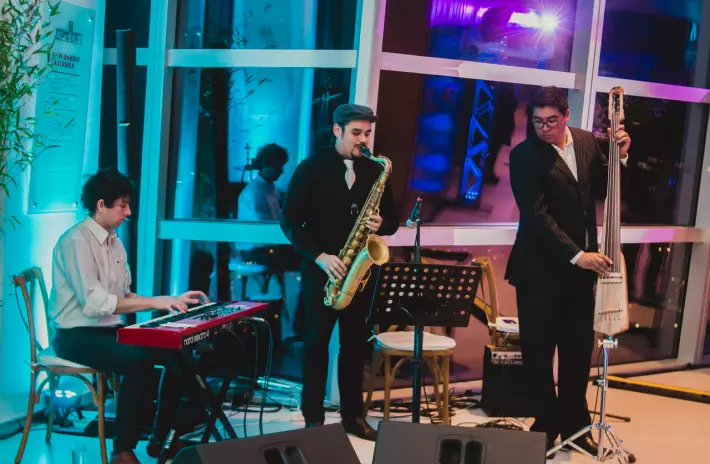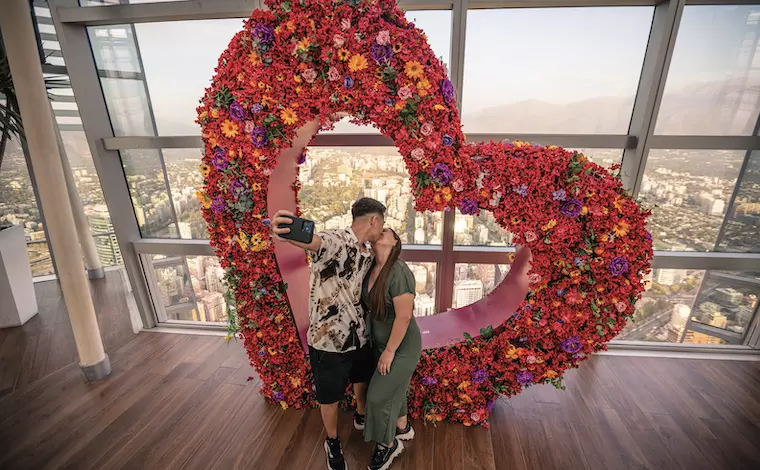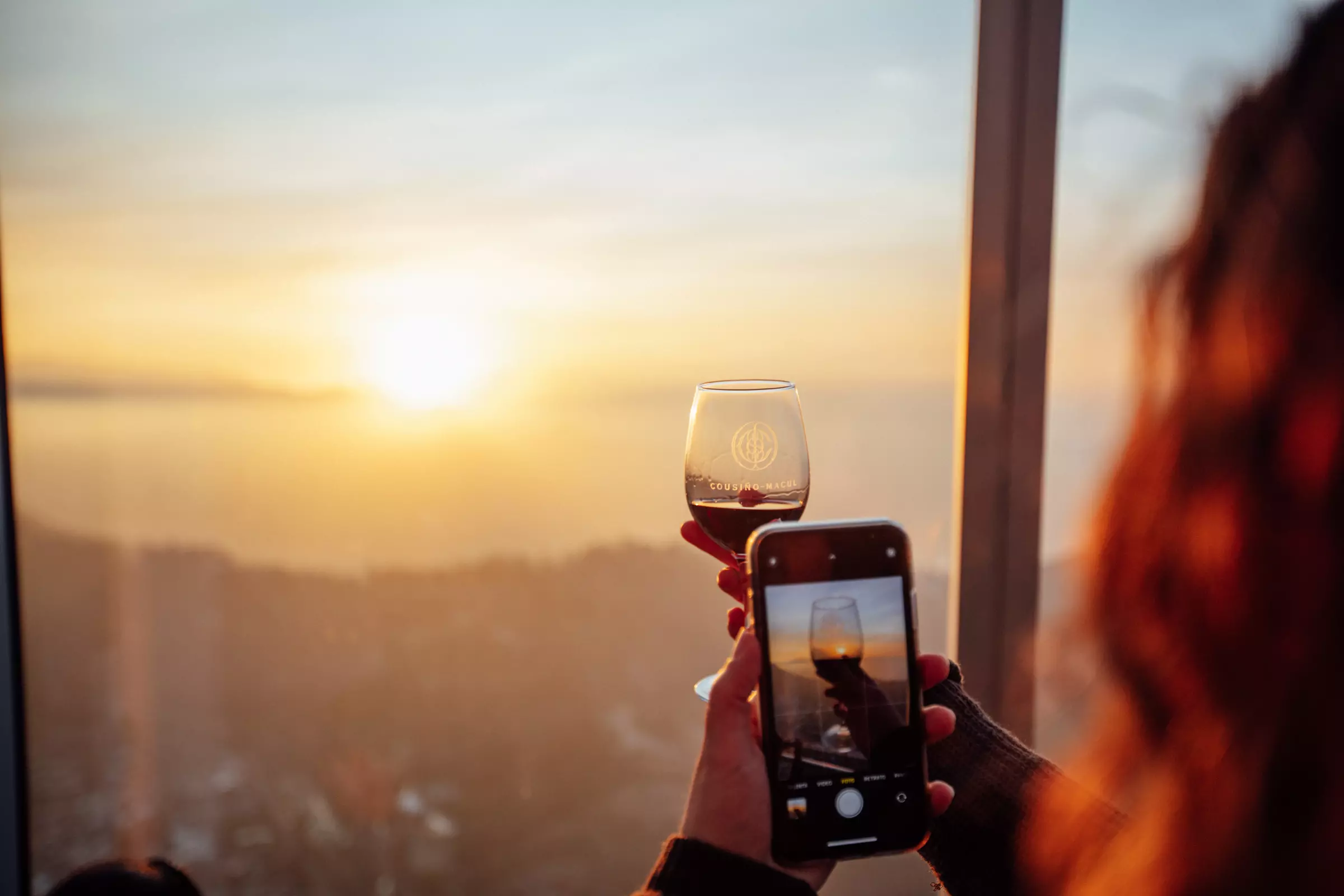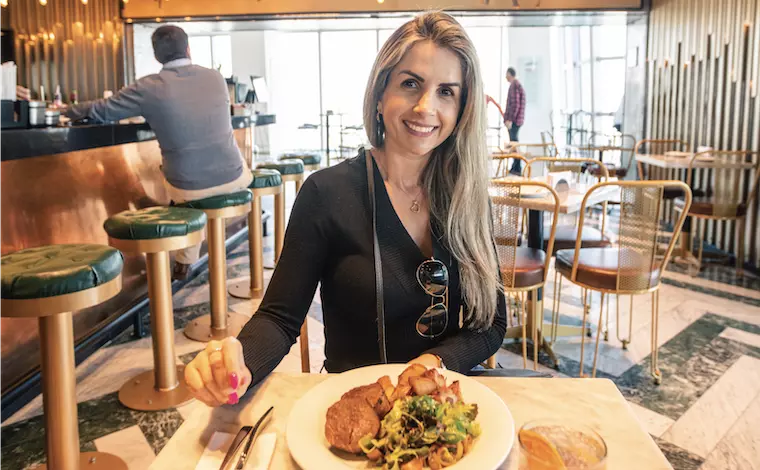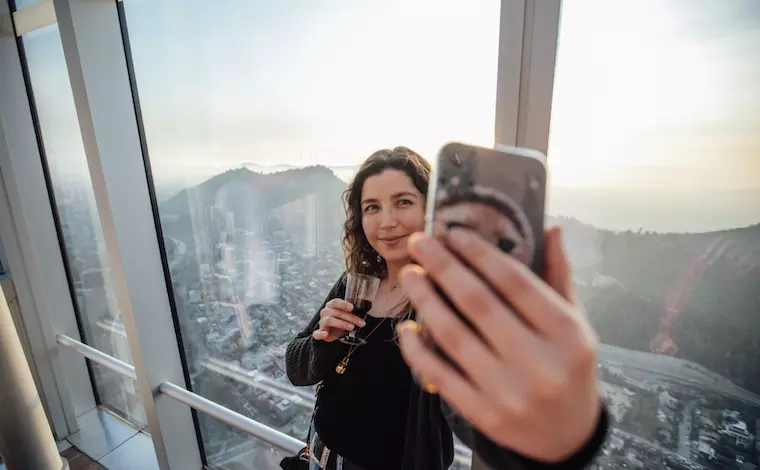 Sky Costanera
How to get to
Sky Costanera
Open - Closes at 22:00 hrs.
* Last elevator up 21:00 hrs.
Access:
Ticket office and entrance by level
Ground floor of the center
Commercial Costanera Center
SKY COASTAL ON TRIPADVISOR
Sky Costanera is the unmissable starting point to live and get to know Santiago. Experience in 360 degrees at 300 meters high in the highest viewpoint in Latin America! The place where you can observe the capital of our country in 360° and enjoy its landscape, see the valley where the city is located, its geography, enjoy the Andes mountain range and its majesty, and be surprised by the modern architecture of Santiago.
Sandra T
Wonderful, recommended
Everything is very organized, the elevator takes less than 1 minute to go up the 62 floors. The view of the city is wonderful, I recommend going around 8:00 p.m. to wait for the sunset and then see the city illuminated at night.





Mónica Otero
Sky waterfront...
You have to visit it without a doubt, the viewpoint is beautiful on the 62nd floor... excellent views of the city... there is a cafeteria to stay a while to contemplate them.
The shopping is very good, complete even with the jumbo supermarket on the ground floor. Highly recommended!





Maite Jorquera
Very nice, going at night makes it a great experience
A very nice and pleasant place, it is a guided experience from the moment you get on the elevator, it is highly recommended to go during the week and at night, the prices are more accessible and we are empty, you can enjoy it more





Mamvons
Very nice walk!
The view is amazing. The comfortable and cute place. It is unmissable. My 8-year-old son was fascinated by looking through the binoculars, which are free.





Nani Candeias
Shocking View
It is a place that allows a wonderful view of Santiago, it is a unique and very entertaining experience.





Ana971
Majestic
360-degree views of all of Santiago, beautiful, 62 floors by elevator, upon arrival you find the city at your feet, and there is no photo or video that can show what the eyes can appreciate while there. If you like the best views you can't miss it.