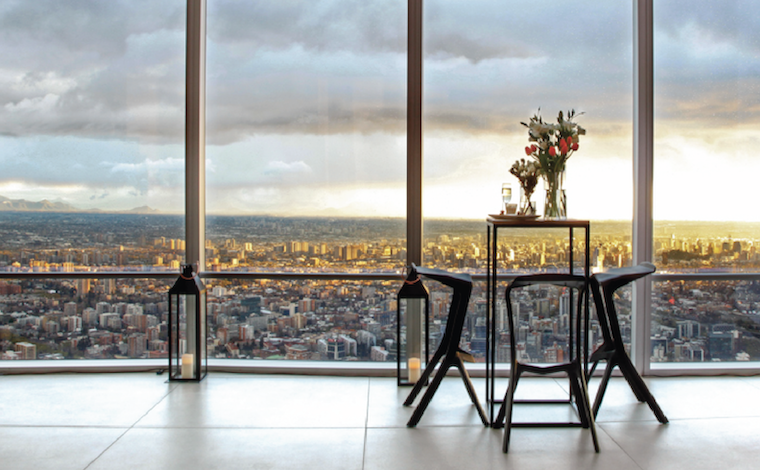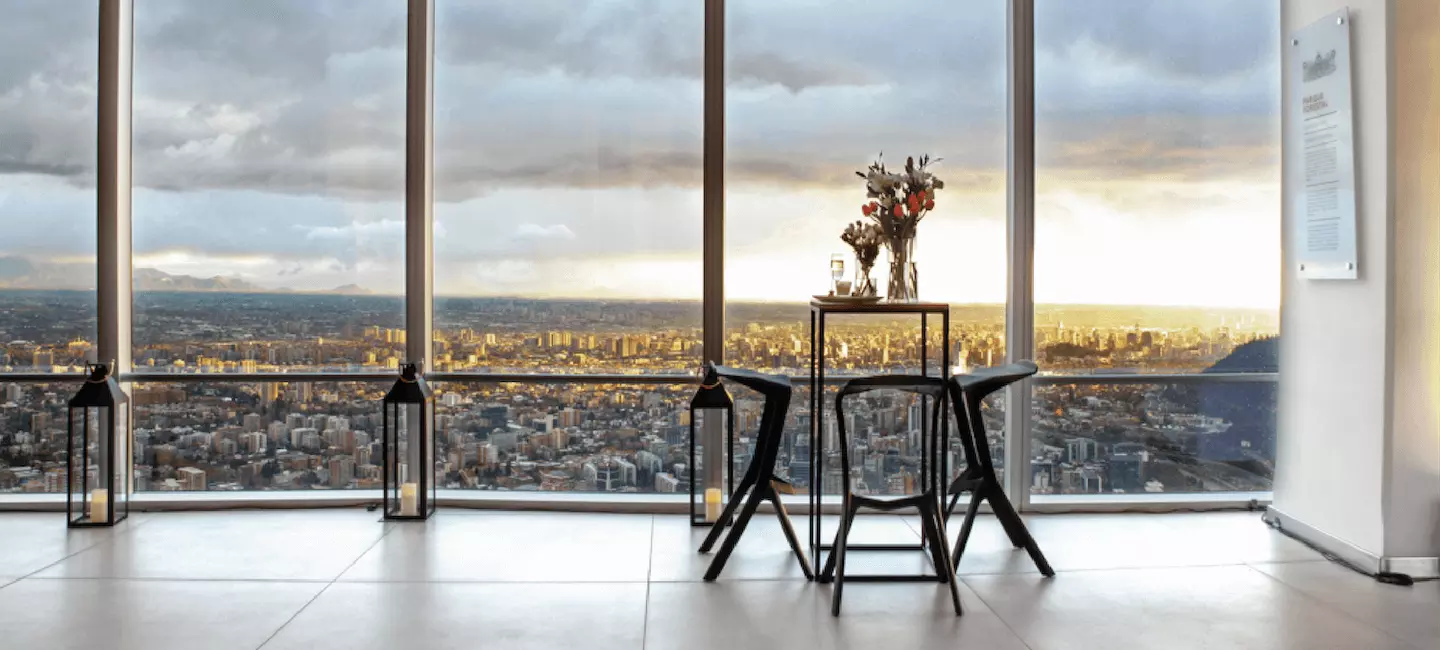 TAKE YOUR EVENT TO THE HIGHEST
Plan your personal or corporate events with us, generate a unique and memorable experience for all your guests from the top of the city. The Sky Costanera Viewpoint, has incredible views from 300 meters high, is located on floors 61 and 62 of the Gran Torre Costanera and offers wide spaces. You will be able to find the best location in the city, with unique characteristics of all of Santiago, the best sunsets that will create unforgettable memories for those who visit it.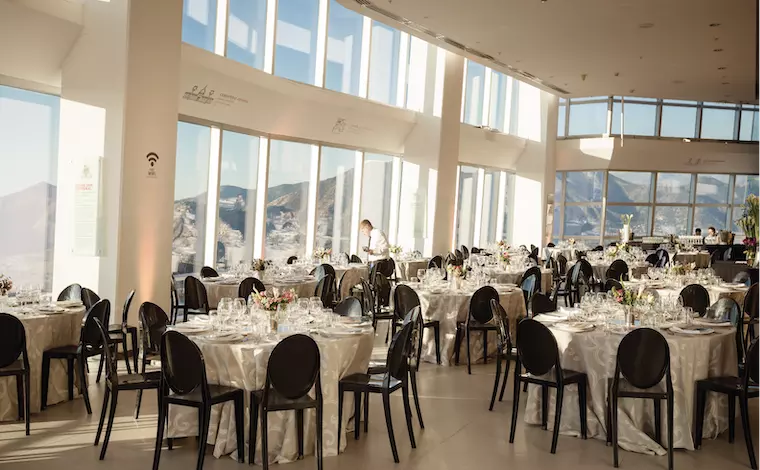 WIDE SPACES FOR ALL YOUR EVENTS
El Mirador has spaces for all kinds of celebrations, breakfasts, cocktails, dinners, presentations, seminars, weddings, New Year's Eve parties, press conferences, musical and sporting events, among others. Each event promises to be a unique experience with memorable views of the city, both day and night.
TECHNICAL SPECIFICATIONS FOR YOUR EVENT
The 61st floor has a furnished pastry room, refrigeration, hot and cold water.
Catering services are at the customer's choice or recommended by the Mirador Sky Costanera.
Audio, lighting and decoration are made with external suppliers.
El Mirador has high-speed elevators and exclusive for the guests of your events.
Great availability of underground parking spaces, with preferential rates.
Supplier access by forklift with direct access to Mirador Sky Costanera.
We are waiting for you for your next event!